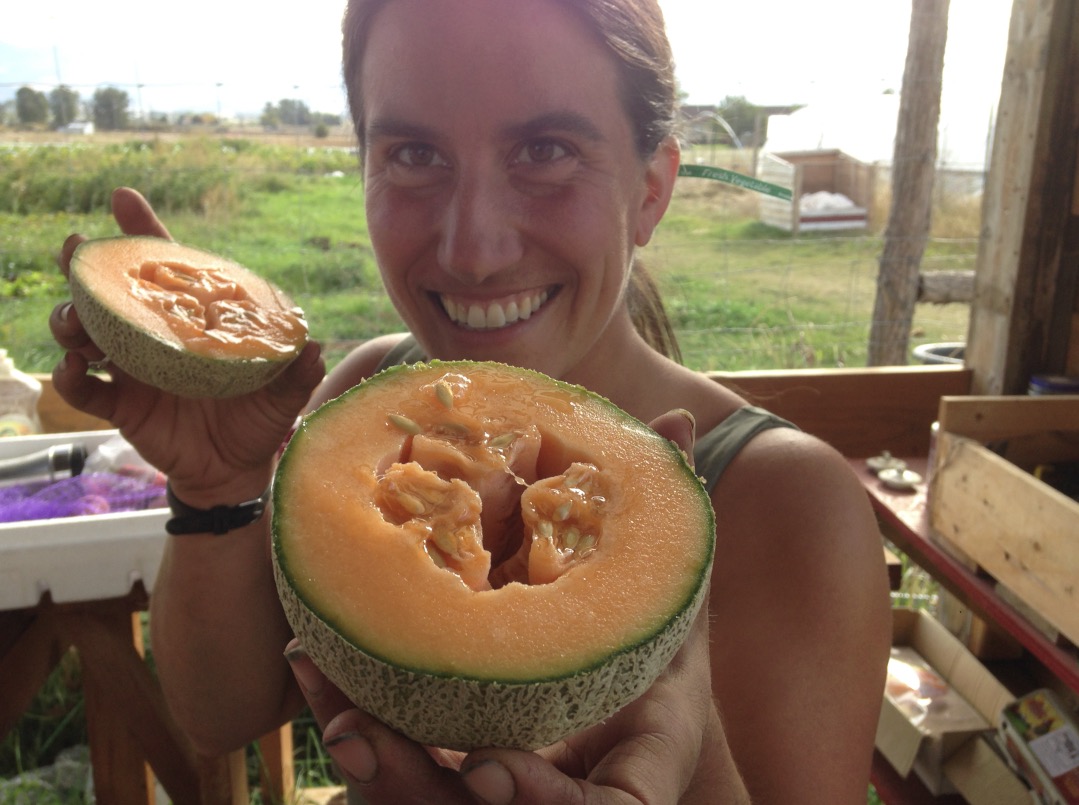 Noah 406.493.7211
Mary 406.240.1050
Noah & Mary
76 Bell Lane
Hamilton MT 59840
As of early October, the farmstore is loaded wth both eggs and produce! The availability changes with the seasons, but we push the edges of the season as much as we can, and usually manage to have salad greens, root crops, and squash through the winter holidays. To keep current, you can follow us on Facebook, or sign up for our email newsletter, which will also announce bulk-buy deals, and special farm events.
Where is it, exactly?
The farmstore is on our farm, at 76 Bell Lane in Hamilton. Coming from HWY 93, take the Riverside Cutoff (just past O'Reilly's Auto Parts if you are coming from Hamilton or points South; just after the Wild West Furniture place, if you are coming from the North) to get from 93 to Old Corvallis Road. At the "T" with Old Corvallis, you'll see Bell Lane, a gravel road with a bank of mailboxes. Jog left across Old Corvallis Road and turn right onto Bell Lane. We are about 1/4 mile down, number 76; pull on in the driveway and back towards the barn. The farmstore is front and center, come on on through the sliding glass door!

What are the open days and hours?
All the time, every day. Seriously, we mean it. (though please note, winter months things get thinner!) Even if we are working or sleeping. Just open the sliding glass door and come on in; the motion detector light switch will turn on the lights for you, and you can help yourself.

How do I pay?
Cash, check, or "please bill me" receipts are the current options. you can tally your purchases on the receipt book and leave us a check or make your own change from the cash on the table. If you find yourself without cash or check, just leave a note on the receipt, and we can send you an invoice to pay (or let us know if you want to just run a check or cash by later). We trust you and we want it to be easy.

What kind of stuff will you have in the farmstore?
During the growing season, we stock the farmstore wtiht the same types of produce we bring to market: bagged greens, bunched greens, stir-fry packs, leaf lettuce heads, potatoes, onions, garlic, winter squash, eggs, coffee beans, and some surprises. . We will try to keep the current offerings updated on our Facebook page, so if you want to know if it's worth the visit, that's a good way to see what's in stock. In winter, it's wise to call or text to confirm we have what you are looking for.